welcome to the site of the CALYPSONIAN GSTRING
SOCA NEWS
G-String crowned 2020 ACASA UK Calypso Monarch 
ByJoseph Charles Sun 30 Aug 2020
This year has been a weird one in so many ways thanks to Covid-19 and the pandemic but, as they say, 'the show must go on' – and that it has. 
The 2020 ACASA Calypso Monarch competition, usually held on the Thursday before Notting Hill Carnival, was pre-recorded at Abbey Road Studios and then streamed online as part of the Notting Hill Carnival 'Access All Areas' presentation. The show was presented live last night via the Notting Hill Carnival YouTube channel, followed by live voting. 
2020 was the year for G-String once again, who was victorious with his song Ms Corona and has been crowned ACASA UK Calypso Monarch 2020. He last won the title in 2016. 
G-String was backed by the ACASA All-Stars Band, with backing vocals provided by The Soca Divettes. 
The results are: 
1st. G- String Ms Corona 
2nd. Brown Sugar 4 Times Likely 
3rd. De Admiral It's All or None 
4th. Helena B Corona Positive 
5th. Rev B I Can't Breathe 
6th. Muffinman Nothing Stops the Jammin 
7th. Clivus Windrush Coming Down
2020 Virtual Calypso Monarch
GSTRING is the Champion!!!
Last years Virtual Calypso Monarch was filmed at ABBEY ROAD STUDIOS.
The Competition saw the UKS best Calypsonians battle to see who could make history in the first ever Virtual Calypso Monarch Finals.
The winner by popular demand was yours truly, GString with his rendition of Ms Corona.
Congrats to Gstring and all contestants that took Part.
Jah Bless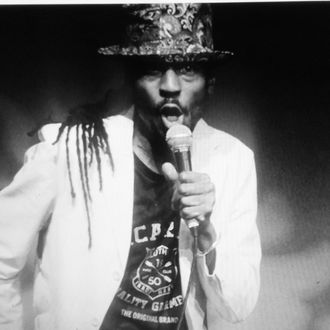 Gstring Discography
Look out for the following tracks either as singles or on our Albums.
All tracks downloadable.
See I Tunes and all digital platforms
contact us for queries and jingles. 
SOCA / SOCA BASHMENT AND GROOVY Soca TRACKS.
Notting Hill Road March.  Wining Champion.  Party time again.  The fire can't done.  Soca in yuh Rass.  Overdoing it.  Powder. Jab Jab
CALYPSO TRACKS:
Calypso referendum.  Nigeria.  Namanala Gambia.  The Ceremony.  One for the Road.   Overdoing it.  The Empire Strikes Again.
ALBUMS.
The unheard archives.
Jah Works